Doran is an "upbeat and demanding" director (MIT News) whose theatrical voice is grounded in text and music analysis as a means of bringing informed and nuanced choices to the stage. Through honoring the specificity of writers and composers, she is committed to pushing the form forward while honoring the needs of a modern audience.
Upcoming directing projects in 2020 include Twelfth Night at Watertown Children's Theater and Richard Wagner's early comic opera Das Liebesverbot (Forbidden Love) with The Cambridge Chamber Ensemble
Who is Eartha Mae?
January and February 2019 with Bridge Rep — Created by and Starring Jade Wheeler*
An influential American icon -- and her personal, private journey -- come to life in this world premiere production. Iconic musical numbers, Kitt's own autobiographical text, and much more, create a night of cabaret-style theatre that is at once energized and intimate.
Ms. Wheeler was nominated for an Elliot Norton Award for Outstanding Solo Performance for Who is Eartha Mae?
Yeomen of the Guard
A new production with MIT of Gilbert and Sullivan's most operatic score.
September 1940. Under the relentless blitzkrieg of German bombers, everyday life around the Tower of London is threatened daily. In a new exploration of the Gilbert and Sullivan classic The Yeomen of The Guard, Londoners prove they can "Make Do And Mend" no matter the cost. Featuring Sullivan's grandest score and Gilbert's razor sharp wit, Yeomen jibes and jokes while offering a glimpse into how much we are willing to sacrifice for a cause.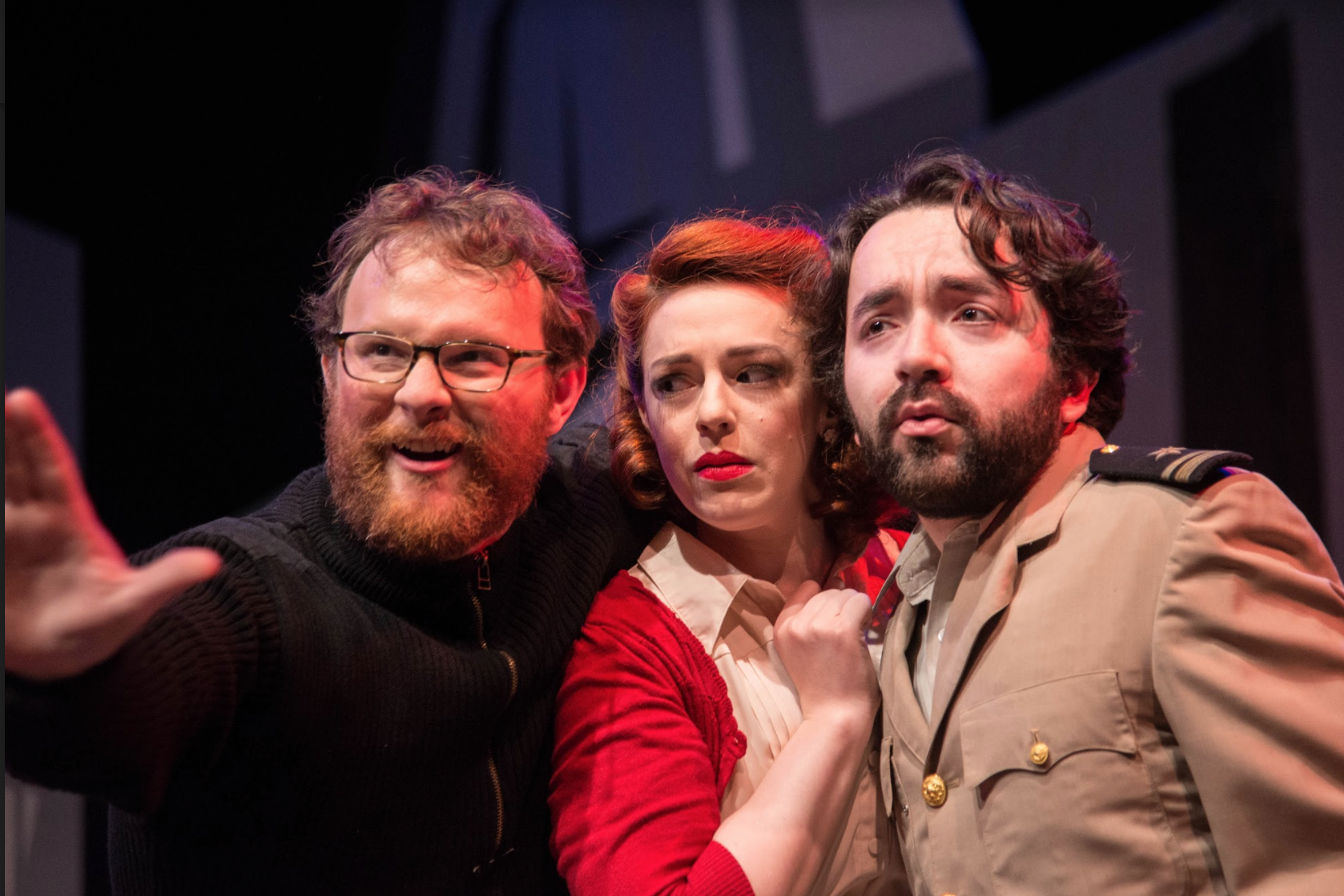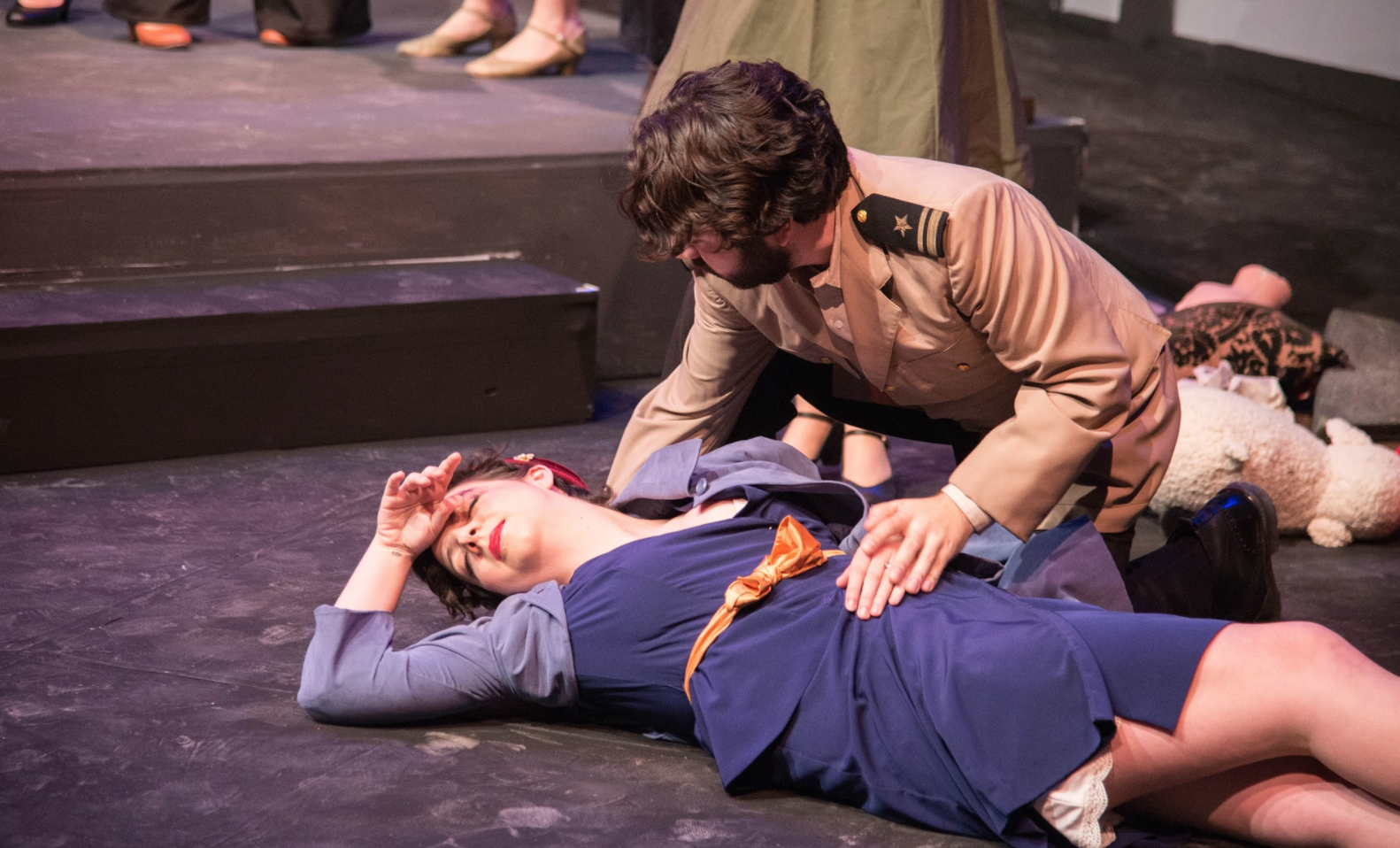 Voices Boston
Cailin was a Guest Artist with Voices Boston for two seasons, directing (Oklahoma!, Pirates of Penzance) and teaching.
Voices Boston changes the lives of its children, building confidence, discipline, leadership and a love of music that will last a lifetime. Throughout its history, Voices Boston has collaborated with internationally known ensembles. Voices Boston choristers perform a wide range of repertoire and present a musical or operetta every year.
I would like to lay out my pedagogical approach from directing Oklahoma! with Voices Boston last year. The students are members of an elite children's chorus for pre-professional singers, which feeds into The Boston Lyric Opera. I developed and incorporated into their rehearsal process a series of lectures which illuminated the development of American Musical Theatre from operetta to the watershed moment that engendered Oklahoma!. Concurrently, we discussed all productions of Oklahoma! across the country that year, from an all Black cast at the Denver Center to the critically acclaimed same-sex Oregon Shakespeare Festival production, to highly anticipated Daniel Fish production that had yet to open at St. Ann's. As an educator, my goal was to connect and edify their previous work in operetta with the more intimate scenes and songs on which they were about to embark. Contextualizing the production, alongside the emotionally and physically driven Laban work we did over the school year, enabled students to relate the narrative and its politics to their own realities, yielding timely, thoughtful, and personal performances from each cast member.